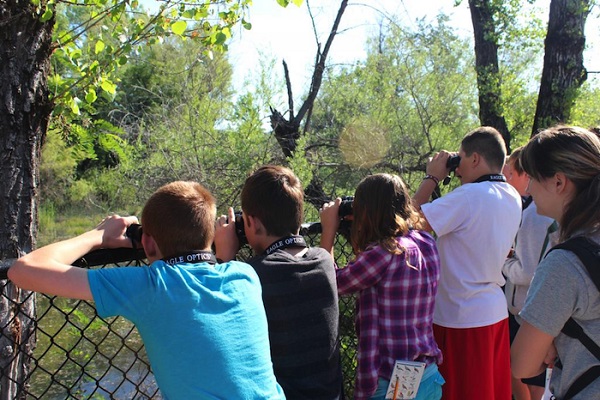 Address: PO Box 994533,
Redding,
CA
96099
Website:
View Website
Description:
The Wintu Audubon Society, founded in 1975, is a chapter of the National Audubon Society serving Redding and the Shasta County area. The mission of the Wintu Audubon Society is to conserve and restore natural ecosystems, focusing on birds, other wildlife, and their habitats for the benefit of humanity and the earth's biological diversity. We promote enjoyment of the natural environment through education and interactive programs.
You're invited to join us on our Saturday and Weekday Bird Walks! Youth/Beginning Bird Walks are designed for youth, grades 4-8 and up, and beginners of all ages. We have binoculars to share. Meet at the concrete monolith at Turtle Bay (map) on the first Saturday of every month year-round, 9-11a.m., to learn the birds of our home town. Youth must be accompanied or signed in by an adult. Check the Calendar page for details.
Our Second Saturday Bird Walks meet at 8 a.m. on the second Saturday of each month except July and August. The September, October, April, May and June bird walks take place at Shasta College where we meet in Shasta College's north parking lot. See map. The November, December, January, February and March walks take place at Turtle Bay and meet at the Turtle Bay Monolith. Local Weekday Bird Walks are held once a month on weekdays. All Second Saturday Bird Walks and Local Weekday Bird Walks are open to the public.
NOTE: Steady or heavy rain cancels bird walks.